SCHEDULE
FOR SHABBAT
Fri., Nov. 11
Shabbat Service and Scholar
6pm
Sat., Nov. 12
Torah Study
8:15am
Minyan Service
9:15am
Shabbat Service Celebrating the Bar Mitzvah of Avery Lieber
10:15am
Shabbat Service Celebrating the Bar Mitzvah of Benjamin Goodman
10:30am
Mon., Nov. 14
STISY Board Meeting
Jewish Meditation
11amExecutive Committee Meeting
7:30pm
TEMPLE FAMILY NEWS
Mazel Tov to…
The Goodman and Lieber families on the B'nai Mitzvah of their children
Condolences to…
Nathan Plafsky on the death of his wife, Bernice Plafsky
Shabbat, Scholar and Supper: Join us on Nov. 11 to hear Ori Soltes, Professor of Theology and Fine Arts at Georgetown University, speak on "Lost and (Sometimes) Found: Nazi-Plundered Art".   Worship services at 6pm, followed by Shabbat dinner ($25 per member, $36 non-member).  Please send your RSVP to temple c/o Tracy Horwitz.  Co-sponsored by the Renaissance Group.
Ushers Needed! We need ushers for our Shabbat morning services.  Could you spare a Shabbat morning to help out?  Services are warm and wonderful, and you would be doing a mitzvah as well!  If you can help, contact
Heidi Sussman.  Thank you in advance.
Learn How to Defend Yourself the Israeli Way! On Mon., Nov. 14 at 7pm, Women's Connection offers a class in Krav Maga.  Free for WC Members; $18 for non-members.  For more info, click here.  RSVP and questions to Lori Barnett or Paula Tessler.
Looking at Colleges: Which school is right for me?  What am I looking for in a college?  Hard cold facts:  Advice from a high school guidance counselor.  Join us for the opening session of the "Preparing for College" program for 11th Graders on Tues. Nov. 15 at 7pm-8:30pm (Students Only).  For info or to RSVP, email Tracy Horwitz or call 973-763-4116.
Please help TSTI go GREEN: Sign up for paperless Bulletin by emailing Sunny Seglin with your name and the email address to which you would like your Bulletin sent.
For more about these and other items, log on to TSTI.org.
TIKUN OLAM…
REPAIRING THE WORLD
We need your unwanted Halloween candy…  Please bring your extra candy to be donated to midnight run.  Candy will be placed in the meals as a sweet treat for our homeless friends.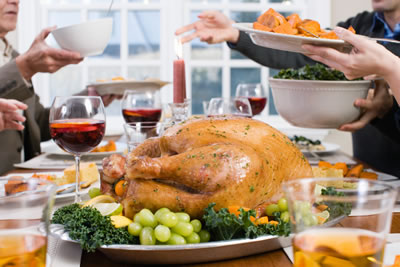 TSTI's Annual Thanksgiving Turkey Drive: Drop off your frozen (never thawed) turkeys and non-perishable groceries, especially Thanksgiving staples, at the front circular driveway of TSTI from 9am-2pm on Sat., Nov. 19.  To volunteer, email Lisa Goldberg Ozer or call her at 973-762-2887.
Bring One! The High Holy Days food drive is over, but we are still collecting food to meet the ongoing needs of our neighbors.  Bring one can each time you or yours come to temple!
Clothing Drive for STISY's Annual Midnight Run: Especially Needed – L or XL Shirts, Sweaters, Pants, Jackets (pref. Men's) and NEW Underwear, Socks, Trial Size Toiletry Items, Hats and Gloves.  Bins are in the Religious School Lobby through Dec. 3.
Transportation is available for congregants who need a ride to services and temple events.  Contact Alice Forman at (973)736-3467 if you need a ride or if you can offer a ride to others.
LOOKING AHEAD…
Visit our website at
www.tsti.org
for information about our upcoming events
STISY Retreat: On Fri., Nov. 18 – Sun., Nov. 20, join us at Camp Bryn Mawr in PA for an entertaining weekend with your STISY family.  It costs only $80 for STISY members and $100 for non-members.  Email Tracy Horwitz for an application or additional info.  SPOTS ARE GIVEN ON A FIRST COME BASIS.
Sunday Film Series: Enjoy The Assistant (1999) and snacks on Nov. 20 at 7pm, followed by an interactive discussion moderated by Dr. Eric Goldman of Ergo Media and reviewer for NJ's The Jewish Standard.  Free for members; $5 for non-members.  RSVP to Tracy Horwitz.
Adult Ed. Class – "Judaism and the Environment: the Rabbinic Period Until Today" will be offered on Mon., Nov. 28 at 7pm by Rabbi Cohen as part of our congregation's participation in the URJ's Greenfaith Certification Program.
NFL Night with TSTI: Save the date – Thurs., Dec. 8 at 7:30pm.  Old friends and new – Come watch the NFL game and enjoy activities with fellow TSTI members at the Miami Mikes Sports Bar on Route 10 in East Hanover.  Contact Andy Nadel or Jeff Karp with any questions, to volunteer or to RSVP.
WEEKLY PARASHA
Parasha Vayera
Genesis Chapters 18:1-22:24
This parasha contains several well-known stories in the life of Abraham and Sarah. It begins with a visit to Abraham by three "angels" who tell him that Sarah will give birth to a child despite her advanced age.  Sarah laughs at this possibility, but in time gives birth to Isaac.
God prepares to destroy the wicked city of Sodom.  Abraham fails in his negotiations with God to save the righteous people.   Lot and his wife are spared,  but Lot's wife is turned into a pillar of salt as she looks back while they are fleeing.
Sarah demands that Abraham banish Hagar and Ishmael so that Isaac will be Abraham's only son. Abraham is reluctant, but God tells him to obey Sarah. With God's help, Hagar and Ishmael survive their hardship in the wilderness.
God commands Abraham to sacrifice Isaac as an act of faith.  Abraham binds his son and is prepared to kill him, but sees a ram caught in the brambles near by and replaces Isaac with the ram.