TSTI Weekly Email                            

                                                                          

Thursday, March 22, 2012   

28 Adar 5772

 
Shabbat Scholar:  Join us this Fri., Mar. 23 at 6pm for Worship Service, featuring J.J. Goldberg speaking on "American Judaism and the Interfaith Future".  J.J. Goldberg is one of the most respected voices in contemporary Jewish journalism and currently editor-at-large of
The Forward
.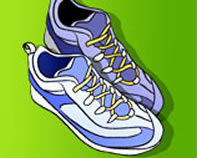 TSTI 5K Run/Walk:  Save the date of May 20 at 9am. 
Click here
for more info.  Watch for more details and registration information. 
Shabbat Speaker:  Join us for the Fri., Mar. 30 Shabbat Service to hear Linda Slucker, National President of NCJW, speak about "Progressive Jewish Women Making Social Change Here and in Israel." 
Passover is just around the corner:  Check out the
Temple Gift Shop for all your Passover needs.
Adult Education Class: 
eJudaism: A Look at Key Jewish "Apps" and How They Can Help Enrich Your Jewish Life
taught on Mon., April 9 at 7pm by Rabbi Cohen.  RSVP to
Tracy Horwitz
.
Join STISY at the National Comedy Theater in New York City on Sat., April 14, 4:30pm-10pm!  We will eat dinner at temple, have a Havdalah service, and take a bus into the city for the show.  The event is $25 for STISY members and $30 for non-members.  For information, email
Tracy Horwitz
. 
Delicious and Healthy Shabbat Dinner!  Join Women's Connection members on Mon. April 16, 11am-1pm or 7pm-9pm to learn some great new recipes for Friday night and beyond!  To RSVP please make an $18 check out to TSTI Women's Connection and mail to Andrea Baum, 60 Woodcrest Ave, Short Hills 07078.  Questions – email Andrea Baum.
Shabbat, Scholar and Supper:  Join us for Shabbat on Fri., April 27 to hear Stephen M. Berk, Professor of History at Union College in Schenectady, NY, speak on Netanyahu and Obama: The Search for Peace.  Continue learning at the Shabbat dinner following services.  Registration and fee required for dinner.  $25 for members; $36 for non-members.  Please RSVP to
Tracy Horwitz
by April 21.
Adult Education:  Roll up your sleeves and put on your gardening gloves with Rabbi Miller on Sun., April 29 at 9am as she teaches
Digging in the Dirt: A Hands on Approach to Ancient Jewish Text and Gardening
.  RSVP to
Tracy Horwitz
. 
Ushers Needed!  We need ushers for our Shabbat morning services.  Could you spare a Shabbat morning to help out?  Services are warm and wonderful, and you would be doing a mitzvah as well!  If you can help, please contact Heidi Sussman.  Thank you in advance. 
Please help TSTI go GREEN:  Sign up for paperless Bulletin by emailing Sunny Seglin with your name and the email address to which you would like your Bulletin sent.
     
For more about these and other items, log on to TSTI.org. 
TIKUN OLAM…
REPAIRING THE WORLD
Bring One:  Please bring one item – canned veggies, beans, pasta, peanut butter, soup – each time you come to Temple to help support our community and the Interfaith Food Pantry.
IFP Soup Kitchen:  TSTI will organize a hot meal for the IFP soup kitchen on the first Saturday of each month.  The next date is April 7.  There are many ways to be involved: provide food, provide paper goods, serve food, clean up – do it all or choose just one.  We welcome all participation.  If you have questions or are interested in participating, please email Robin Greenberg.
Habitat Volunteers Needed:  TSTI volunteers are invited to help build a Habitat house on Sat., April 21.  If you are interested in participating, please contact Barbara Laub via email or at 973-763-8379 to reserve your spot. 
Transportation is available for congregants who need a ride to services and temple events.  Contact Alice Forman at (973)736-3467 if you need a ride or if you can offer a ride to others.
 LOOKING AHEAD…
Visit our website at
www.tsti.org
 for information about our upcoming events
Save the Dates:  Join us as TSTI pays tribute to Cantor Theodore Aronson on Fri. evening, May 18 with a Festive Shabbat Service and on Sat. evening, June 9 with a Simcha Celebration.  
WEEKLY PARASHA
Parasha Vayikra
Leviticus 1:1 – 5:26
This week we begin the third Book of Torah, Leviticus, which is often referred to as the "heart" of the Torah because it is the located in the middle of the five books.  This first parasha describes the various types of sacrificial offerings to be brought to the Tabernacle: "Olah" – the burnt offering of an animal; "mincha" – the meal offering made of flour, oil and salt and covered with frankincense; "zevach sh'lamim"- the peace offering, partly eaten by the donor and partly by the priests; "chatat"- the sin offering of an animal brought to expiate an unintentional sin; and "asham" – the penalty offering brought to expiate the sin of misappropriated property.
Temple Sharey Tefilo-Israel is an inclusive congregation, accessible and welcoming to all. If you need accommodations, please call Karen at the Temple office.
TSTI is part of Greenfaith's "Greening Reform Judaism Certification Program".  Visit our Greening page now.  While we work at addressing our impact on the environment, you can assess yours – Calculate Your Carbon Footprint. 

This email is as updated as possible.  However, Temple information is subject to change without notice.  For verification of any information, please call the Temple office at
SCHEDULE
OF SERVICES 
Fri., Mar. 23            
Shabbat Service
6pm
Sat., Mar. 24
Torah Study
8:15am 
Minyan Service
9:15am
Shabbat Service Celebrating the B'nai Mitzvah of Jackson Sanders and Benjamin Krueger 
10:15am
Tues., Mar. 27  
Preschool Board Meeting
7:30pm
Wed., Mar. 28  
Jewish Meditation
11am
Religious School Board Meeting
7:30pm 
F

TEMPLE FAMILY NEWS
Mazel Tov to… The Krueger and Sanders families on the B'nai Mitzvah of their sons

Leslie and Eric Sporn on the birth of a grandson, Noah Chase Fromberg

Jane and Dan Kagan on the engagement of their daughter, Samantha, to Max Greenky
Condolences to… 

Ken Englander on the death of his mother, Mynne Englander
Orrin Devinsky on the death of his mother, Beatrice Devinsky
Marcia Michaels on the death of her mother, Paulette Michaels  
Share your family's news with our Clergy and with members of Caring Community.  Please let us know of your family's life cycle events or if you or someone you know is ill or in need of assistance from Temple.
WE ARE HERE FOR YOU, BUT PLEASE DO NOT ASSUME THAT THE CLERGY HAS HEARD THE NEWS!  Contact Sunny Seglin at 973-763-4116 or click on:
Sunny Seglin, Cindy Sonnabend or  Ellen Blake
Do you have a new address, phone number, email? Let us know so we can stay in touch.
Sending Tribute Cards lets someone know that you are thinking about them.
It's a beautiful way to acknowledge life cycle events, in celebration or in sympathy.  Please support the variety of TSTI funds.  Visit the Tributes web page, email tributes@tstinj.org or call 973-763-4116.
973-763-4116 or visit www.tsti.org.